Canon RP in 2023: Ambitious on a budget
Or the professional camera for photographers who know what they are doing. What do I mean with that? In short, if you are looking for a good digital tool for full frame photography in manual mode, if you want to grow in photography in the long term and like to adjust certain things yourself instead of leaving it to the tech, read on.
On the other hand, if it's a hobby and your pictures don't leave your own hard drive except for family albums, it probably won't be your camera.
Why it is like that? Let's start with an overview:
I bought the RP in mid-2019 with the intention of becoming a freelance photographer. Only after I had insured the device did I dare to use the camera, after all, my previous cameras were much cheaper.
At the end of 2019 I took the camera to Japan with a new 35mm RF lens and used the combination three weeks intensively to get to know the camera and the fixed focal length.
Now at the end of 2022 I am putting this fantastic camera on the shelf, because my demands on my professional tools are shifting more and more to the cinematic area and here I can immediately tell you about a shortcoming of the RP, it is not a choice for videographers. A weakness that clearly stands out, especially in view of the current competition.
However, if you know or want to know something about the technique of photography, then the Canon RP can be one of the best cameras for photographers with ambitions.
Over the years I have shot private portraits, business headshots, reports, weddings and product photos with it. And whenever I have implemented everything technically correctly, the RP has provided me with excellent images that did not have to hide from the eyes of my customers – quite the opposite.
It's no exaggeration to say that I learned photography with the RP.
A Camera to grow
So that you know whether the RP is for you, where its strengths and weaknesses lie, I would like to share my experiences after three years of intensive use.
I will not count pixels or compare images with other models, it will be about the joy of handling, the possibilities and limitations of the camera, with which I turned my hobby into my profession.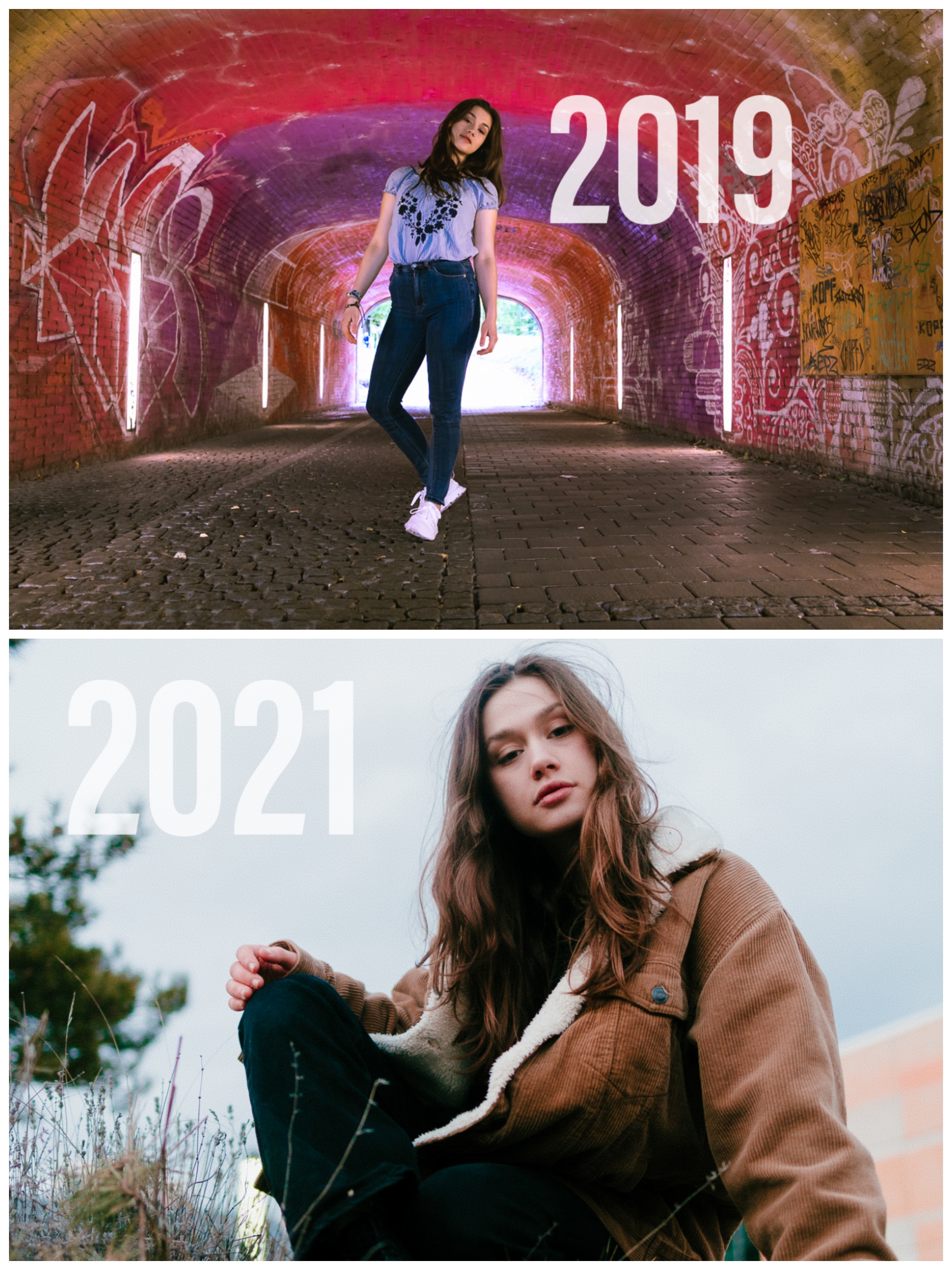 Let's start with the most obvious question, why should you pay just under 1000 euros for a camera of which there are already successor models that use more modern technology, produce better video results and are also in the same price category like the Canon R10. The answer is the full frame sensor.
Helpfull for professional photographers the full frame sensor
The selling point of the RP, four years ago and today, was and is that it is one of, if not the cheapest full-frame camera on the market. Full format means that the sensor on which the light through the lens conjures up an image (hocus pocus, lack of focus, frustus biggus) is larger than in conventional consumer ASP-C cameras.
This means there is more image, within the image… much like a business card has more space than a postage stamp, the image area increases. This brings more sharpness, gives more freedom when cropping the images and is therefore a good basis for professional work in photography.
In addition, it makes sense for photographers who want to pursue their passion professionally in the long term to invest in full frame: Because lenses from APS-C cameras (the often cheaper and smaller sensor format compared to full frame) do not fill the sensor of full format cameras completely. This means that if you switch from an APS-C camera to the full format, you often not only need a new camera, but also completely new lenses.
Ergo, if you invest in full frame right away, you save yourself a complete new acquisition of the lens collection in the long term. That being said, you don't necessarily need full frame, sometimes not at all, especially when the focus is on movies.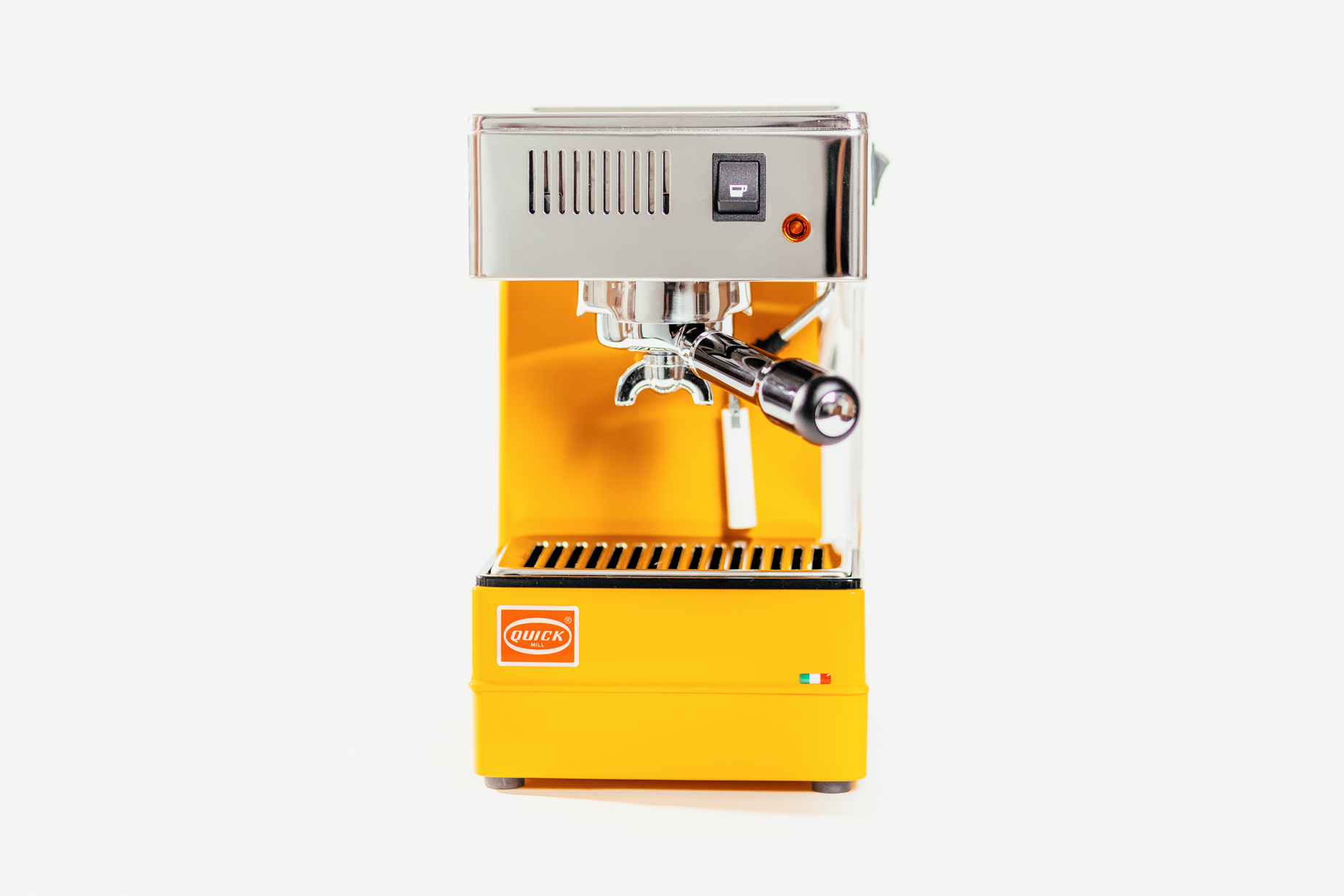 Incidentally, full format does not mean that the camera is better with low light. The RP is not outstanding in terms of light intensity, personally I have always tried vehemently to stay below ISO 1600 in order not to lose details.
Technical weak: HD Recording ok, 4K definitely ney
As already mentioned, the video quality of the RP doesn't blow me away. For one, it can't film in C-Log, which is Canon's video answer to RAW files and is more flexible to edit afterwards. On the other hand, in 4K mode, the camera only uses part of the full-frame sensor, which reduces the recording area, and finally, the dual-sensor autofocus is omitted in this mode: In practice, this means that in 4K you prefer to focus manually, unless you want to get super frustrated.
Speaking of focus, if you are looking for fine adjustments to the autofocus, you will not find what you are looking for with the RP compared to some of the successor models, which could be frustrating when tracking subjects that do not have two eyes and a nose. That being said, as soon as you get to know the autofocus, it's very reliable – but don't expect cutting edge car and animal tracking out of the box.
In HD, on the other hand, the RP is pretty OK. The quality is good, the operation is quite simple and, after updating the firmware, recordings with 60 frames per second can be recorded without any problems. The camera is therefore completely sufficient for ambitious hobby filmmakers or social media content, but I do not see it in the professional film sector. Also, you might want to invest into gimbals or lenses with build in image stabilization.
The restriction to a maximum recording time of half an hour can also be minimally annoying, because after 30 minutes you have to press the red record button again. Although this shortcoming is only annoying in rare moments, for example when recording a concert, a lecture or similar, it can be quite frustrating if you only recorded the first half hour of the children's big performance.
This makes the RP a camera in which you feel technically comfortable in the photo area, with possibilities to try out the cinematic spectrum.
Handling and ergonomics
For me, the greatest strength of the RP is and always has been that is a joy to use. Canon has done everything right in this department. The RP feels fantastic in hand, the build quality is premium, and the size of the camera is right up my alley: big enough that it feels like a full pro camera, but light and compact enough that you can easily carry an entire wedding. In addition, every button and wheel has its right to exist, fulfills a useful function and contributes to a pleasant user experience.
This means that all buttons/settings can be easily adjusted with one hand after a little practice, which results in a very smooth workflow. Especially if you expand the set with an RF lens with an additional adjustment wheel.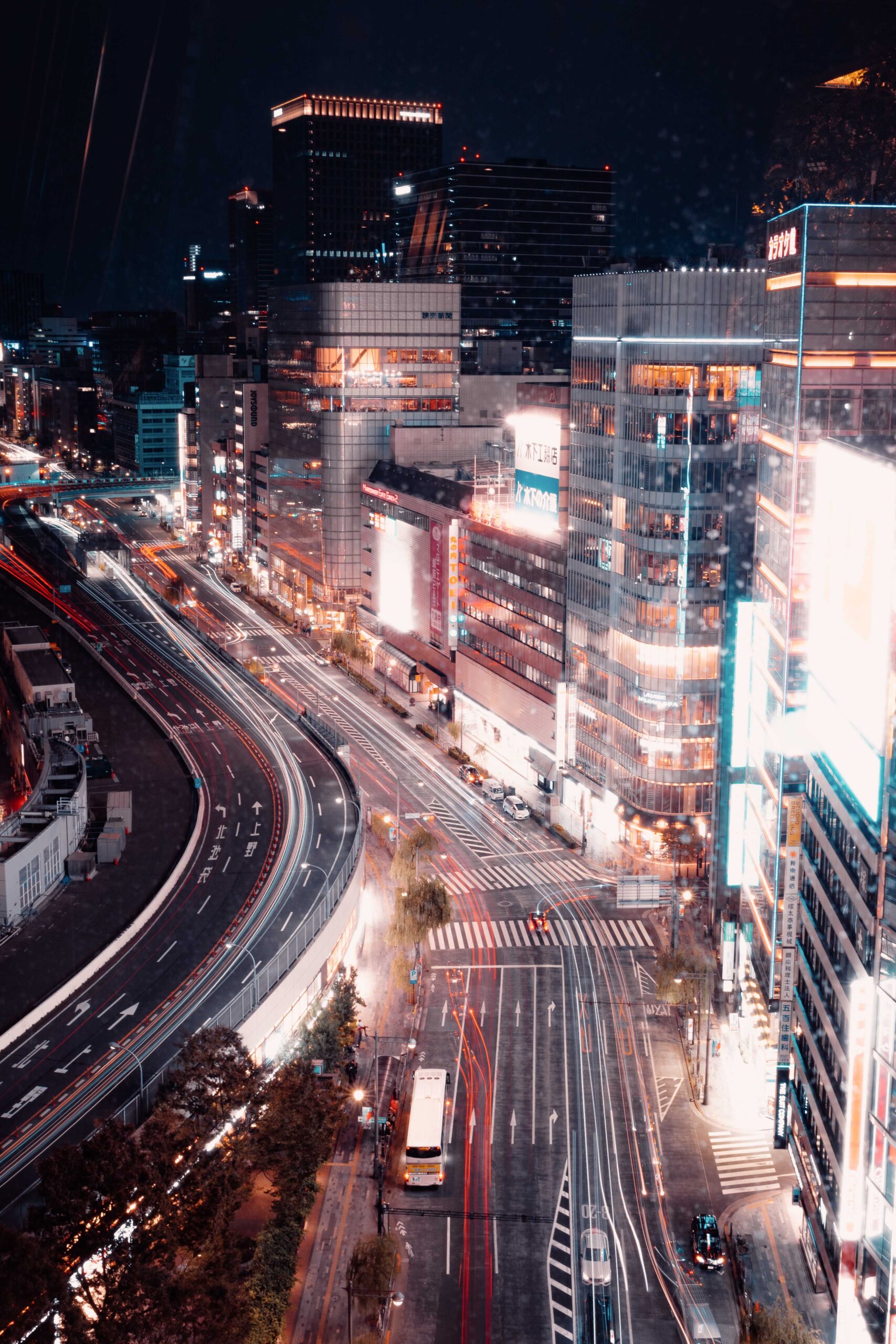 For me the RP hits a sweet spot between the R5 and R10. The R5 is heavier, larger and the buttons are a bit further apart as a result, in order to adjust settings with the R5, I have to hold the camera with my left hand. I also notice the weight in my wrist after just two hours.
The R10, on the other hand, is too small and light for me, while my little finger finds good grip on the RP, it searches in vain for support on the R10. In short, the RP is simply pleasant to use.
Menues and individual configuration
One thing that can be said for all Canon cameras is that they have a clean, simple menu with plenty of help text for almost every setting item, and the RP is no exception. The menus are beginner-friendly and the additional ability to customize the individual buttons and wheels of the camera leaves little to be desired.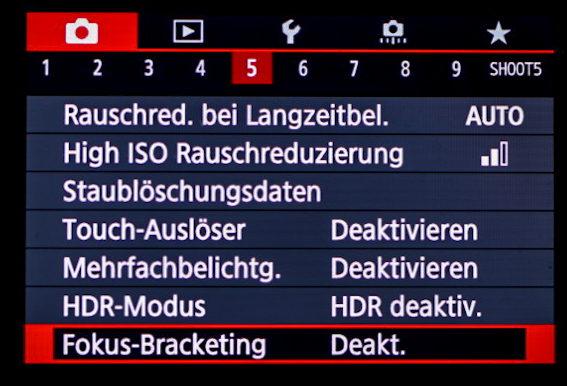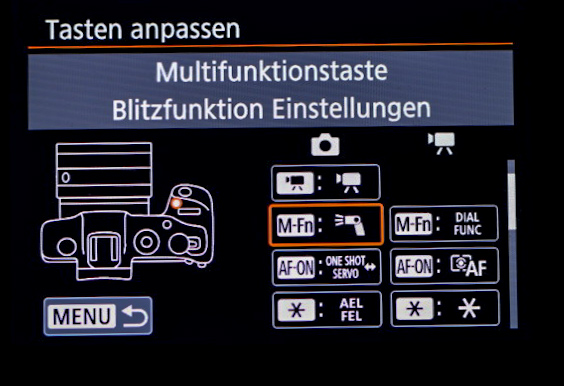 Weak viewfinder and a strong display
On the other hand, the optical viewfinder of the RP leaves a lot to be desired, I am not convinced by the colors, brightness or resolution. I've had much better experiences with SLR cameras like the Canon 70d.
A shortcoming that never particularly bothered me in practice, because the RP has an excellent, flexible fold-out screen that makes taking photos from a wide variety of perspectives and angles so easy that you quickly wouldn't want to miss it on any other camera.
Here, the stable autofocus in Servo-mode and the good ergonomics of the camera interact very well and quickly animate to use the camera no longer pressed against the eye, but as an extension of the arm. Over the years, I've used my RP high over my shoulders in the air or crouched, with the screen flipped up, close to the surface, allowing me to take pictures that I would never have gotten with any other camera.
In general, I don't understand why so many camera manufacturers still do without this type of folding display.
Small drawback, replacement battery and adapter
If you opt for an RP and want to work professionally, i.e. shoot in RAW file format, you will not be able to do without a spare battery in the long run. Photographing in JPEG, on the other hand, is no problem at all, I had no issues shooting a whole day saving over 1500 pictures with one battery charge, and it still had power. In RAW, with a shoot over two hours, the RP runs out of juice and a fresh charge is needed.
Another small shortcoming, which will be an advantage in the future, is the RF lenses mount. RF is Canon's new lens system and replaces the EF lenses. New lenses and more modern technology are of course a bit more exciting than a mount that has been around since 1987: Unfortunately, there are just not that many of those new lenses that use the RF mount, and they are also quite expensive to date!
What is particularly annoying here is that Canon currently (as of January 2023) does not allow third-party manufacturers to produce lenses with the new mount, which means that you always have to use the RF to EF adapter when using third party lenses, like for example some of my favorites: the Sigma art line.
That being said, RF will be Canon's new lense mount and investing in it is future-proof.
Nice bonus: good in the rain and with vintage glass
I used the RP in the pouring rain at Christopher Street Day and it showed absolutely no signs of wear. Worse, I accidentally took the camera for a swim in a pond during a shoot and she bravely kept taking pictures until I finally turned her off and let her recover. The camera still worked, although the sensor got some moisture – luckily the good piece was insured.
Another big plus, at least for me, is that the RP is nicely combinable with very good old lenses. All it takes is an FD adapter for lenses from the last century and then you have the last generation of professional glass at your disposal. This is considerably cheaper than modern glass, provided you can do without the luxury of autofocus.
While these older lenses are not always as sharp as their modern counterparts, they often have a very special charm when it comes to color and depth of field.
The RP makes the use of vintage lenses particularly easy, because not only can you zoom into the composition at the push of a button, "Focus Peaking" also illuminates with neon-colored borders what is currently in focus and that is exactly what is incredibly practical when you want to capture details without autofocus.
What comes after
As mentioned, I'm discarding my RP because it couldn't keep up in the video area. Up to this point, it has given me great pleasure to deliver professional pictures to my customers with this "cheaper" professional camera and to observe many photographers with more expensive models at events and to feel like an "underdog": Because in the end of the day I knew this camera would deliver results just as good, maybe even better ones if I used it properly, and I know how to use it properly.
The only logical investment for me was the R5, which is 4.5 times more expensive, because if there is a better model, then at least one that can exceed my expectations, and that on all levels. Especially in the cinematic area. Whether the new acquisition can deliver on those high expectations is a topic for a future blog entry.
Speaking of which, you don't have to wait that long for the next blog entry, because from now on there will be at least one new one to read every month. If you want to get a taste of the last one and train your photographic eye the next time you enjoy a film look no further.